How Izquierdo Law Firm Helped A Man Avoid An Unjust Sex Crime Charge
Daniel Izquierdo has authored these informative books on criminal arrest topics and invites you to download them for free to help you get the answers you need to understand your charges, protect your rights and mount a successful defense in court.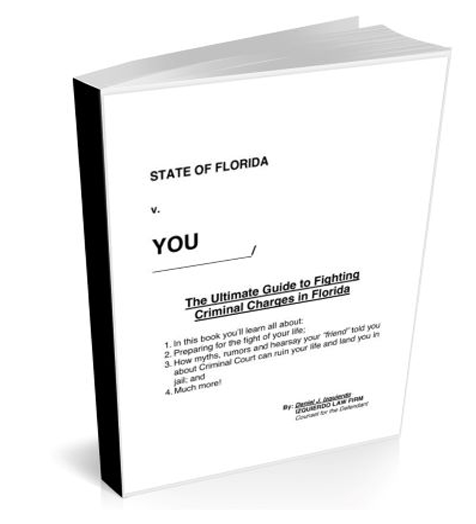 Charged with a Crime in Florida? The myths, rumors and hearsay your "friend" told you about Criminal Court can ruin your life and land you in jail.
Before you speak with any criminal defense lawyer in Florida, get our FREE book "State of Florida v. YOU." This book reveals the shocking truth behind why your "friend" is wrong about Criminal Court.
View Details